2020 Impact Week:
Long Term Care

Three Days of Powerful Information to Help You Navigate the Options for Your Clients and Explore Industry Trends
We held our inaugural Impact Week: Long Term Care from November 10-12, With over 800 registrants during the week and huge demand to re-watch sessions or check in on missed sessions, we are proud to provide this on-demand archive for your use.
About the Event
Recent events have led to a not-so-happy thought occurring to many Americans as they make their way through this uniquely challenging year. We are hearing words like; "sandwich generation impact," "income planning," "retirement impact," "rising health care costs," "technology transformation," "Hybrid, Combo, Linked," etc. As a result, every American seems to have a story to tell about the impact that extended or long-term care has had or is having on their family.
Small and large towns, cities, and counties alike are looking to you for information and help. We will cover a broad range of topics that speak to current successes, emerging issues, leveraging technology workflows and customer communications across acquisition, onboarding and service. Top executive leadership will look to the future of the extended and long term care industry. Where do we see it growing, stalling, changing distribution models or creating products?
How are major insurers responding? How are distributors and specialists responding? How are consumers and clients responding? How are you responding?
We Grow Better Together.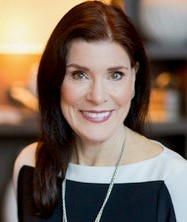 Carroll Golden, CLU, ChFC, CLTC, CASL, LACP, FLMI
Executive Director
Limited and Extended Care Planning Center